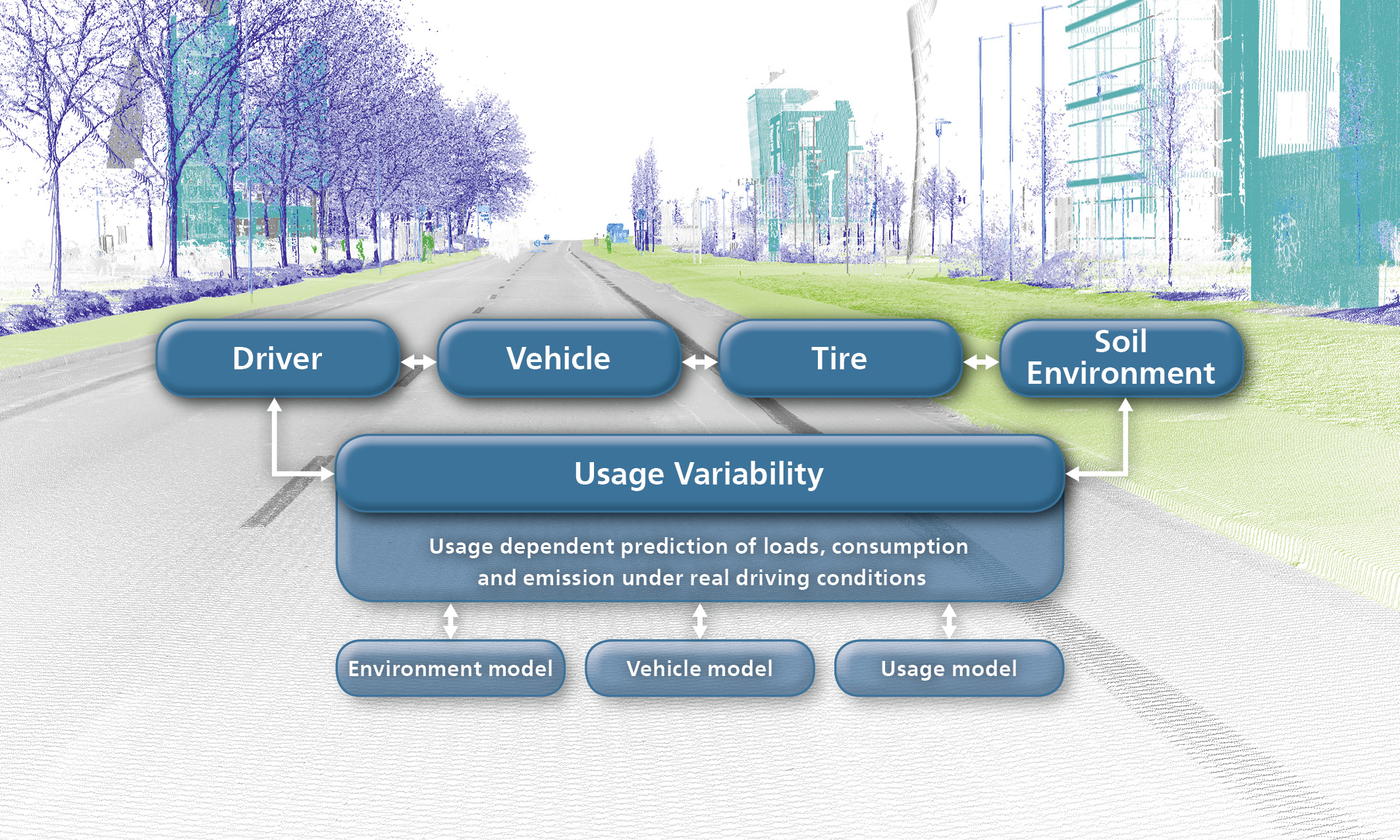 In system and vehicle development, it is crucial to obtain information about the behavior of mechanical, electrical and mechatronic systems at an early stage, efficiently and cost-effectively in the development process. For this purpose, the physical system properties in different phases of the development process are simulated mathematically in order to evaluate, improve and confirm design statuses.
For example, engine dynamics, driving dynamics, vibration comfort, durability and the behavior of assistance and safety systems are calculated. Different model complexities and computation rates are required for different tasks and in different development phases. The possibility of hybrid and interactive simulation is becoming increasingly important in order to realistically include electronic control units and the driver in the computation.
The Fraunhofer Gesellschaft covers a wide spectrum of solutions, starting with the development of the actual models, through consideration of the problem-specific model complexity, to the coupling of the various simulation techniques:
Further development and application of methods in multi-body simulation (MBS)
Optimal control of technical systems
Simulation of coupled physical systems (Co-Simulation)
Inclusion of environment and usage variability in modeling and simulation
Digital environmental models (globally geo-referenced, locally detailed (HD Maps))
Virtual product development and digital lifecycle files
Another critical success factor in the automotive industry are fast, effective and efficient development processes. In development, costs, quality and times are determined for the entire product life cycle. The organization of the processes is just as important as the methodological tools and the IT infrastructure. The Fraunhofer Institutes have built up extensive expertise in this area and support the automotive and supplier industries in the design of processes as well as in the selection and provision of suitable tools for vehicle engineering.